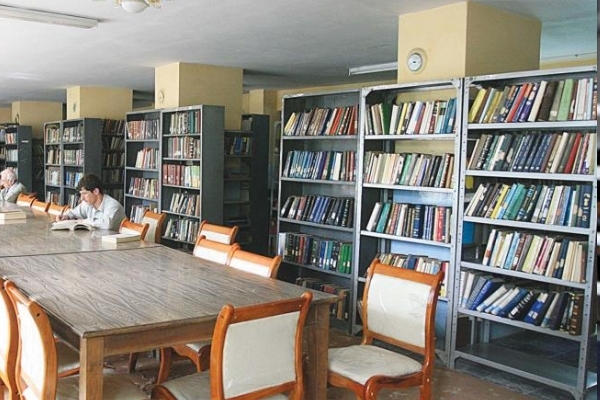 a) Moral Education
b) Awards and Scholarships
c) Special Features
i. Smart Class
ii. Supervised Study
Compulsory supervised study periods (under guidance of Bhavan Master) are conducted every evening (except on Saturdays). During these periods the students are required to complete their homework/assignments. Home-work is regularly checked and grades are allotted, weightage of which is given for the final exam.
iii. Vocational Guidance
A vocational Guidance Center, under a trained staff member is functioning in the school since 1985. The center provides latest information on various higher education course to the students. A two-day career guidance seminar is organized every year, with the help of experts from various fields.
iv. Mathematics Lab
v. The School has been recognized as a Special School for Military Training by by the Education Department of the Maharashtra. Military Training is compulsory for all students in the School.
vi. The School has been adopted by the sports Authority of India under NSTC/DBS scheme for Athletics, Hockey and Swimming disciplines.
vii. Governments of Maharashtra KridaPrabhodhini Scheme for Shooting is allotted at the school.
d) Other Activities
i. Hobbies
The school accords great importance to developing hobbies in the students. Different hobby clubs are functioning in the School.
ii. Adventure Camp
The students of the School are send for adventure course during their stay in the School.
iii. Cultural Activities
1. To bring out the intrinsic talents of the students and to develop the cultural dimension of their personality, a number of cultural activities are conducted in the school throughout the year. The school is a member of SPIC MACAY (Society for Promotion of Indian Classical Music and Culture Amongst Youth)
2. The students are encouraged to participate in competitions like Elocution, Drawing, Craft, Drama, Debates, Community Singing, Quiz and Essay Writing etc. at the School level and also outside.
iv. School Magazine
The School publishes its annual magazine 'Ramdandee' every year. The school magazine gives a glimpse of the School activities and also the creative talents of Ramdandees.