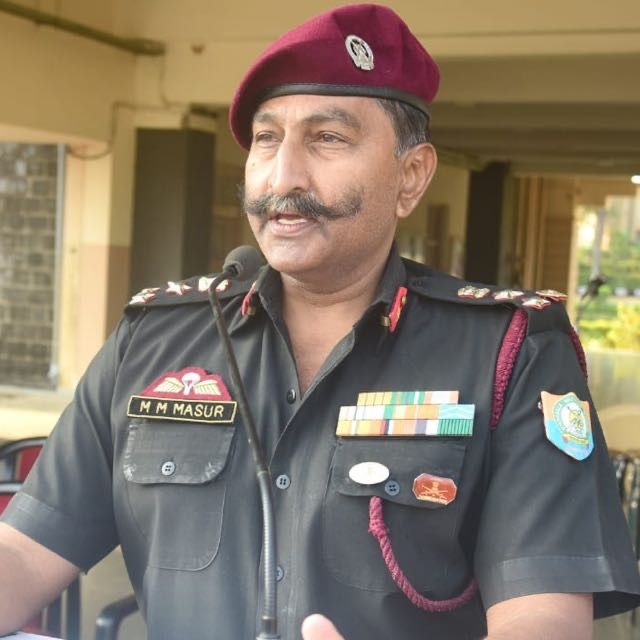 The Present Commandant is Brigadier M.M. Masur (Retd.) Vishisht Seva Medal. He Joins the BMS after 36 years of an illustrious career in the Indian Army. He is a Para Trooper a Commando a Mountaineer. An Alumni of Kendriya Vidyalaya, Delhi University and Indian Military Academy.
He Joins us with vast Operational Experience of having served for 14 years in Snow-Bound Areas. He has been a Divisional Officer in National Defence Academy from 1990 to 1993 and Principal of the Prestigious Nehru institute of mountaineering, Uttarkashi for 5 years.
He holds there MBA Degree in three different curriculum and is a PhD. scholar. He holds two world record of placing 17 members of one team Atop Everest on a single day in 2009 and the second for an establishing the world record of Hang Gliding for 465 km nonstop. He is an Avid Player of all games and his hobbies include cooking, Gardening, Hiking, Biking and Playing the Saxophone.